Here at Things To Do in SA TX, we've compiled a list of the top 25 fun things to do in San Antonio while you're here or currently live here! San Antonio, Texas, is a great place to visit. It has the perfect combination of an old western feel combined with modern amenities and attractions. Visitors can enjoy touring sites like The Alamo alongside bustling city streets. Exploring all kinds of fun things to do in San Antonio such as amusement parks, gardens or different neighborhoods. And enjoying some authentic Tex-Mex cuisine along the way!
Short Summary
Explore the vibrant Pearl District and iconic River Walk in San Antonio
Immerse yourself in art at the Museum of Art, get your adrenaline pumping at Six Flags Fiesta Texas or savor a unique culinary experience
Uncover history at Buckhorn Saloon & Texas Ranger Museum, connect with nature and exotic animals at San Antonio Zoo or relax & reflect by Confluence Park
Explore the Vibrant Pearl District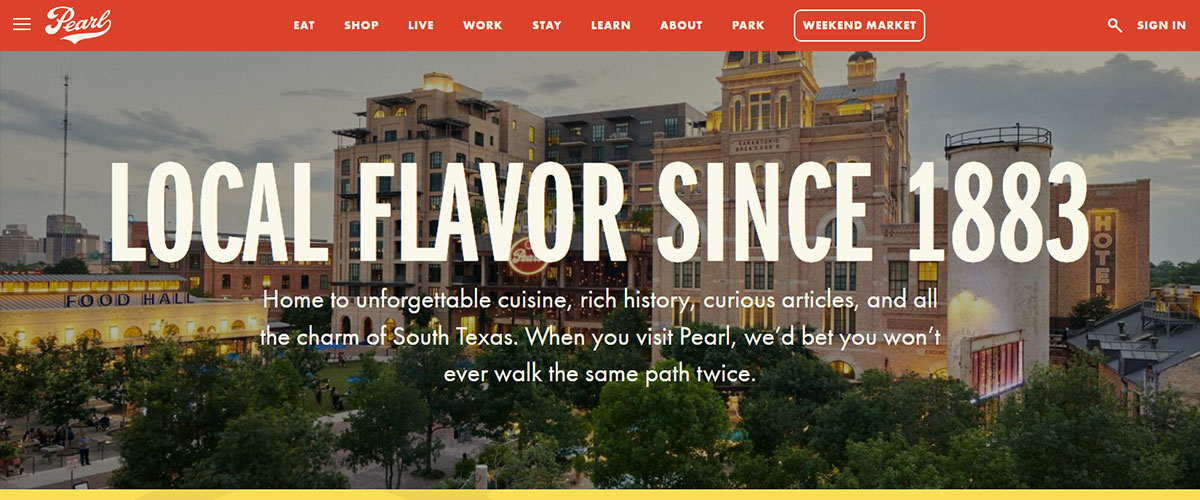 Are you visiting San Antonio for the first time or are you a local? The Pearl District is an absolute must-see! This exciting neighborhood comes alive with art galleries, delectable restaurants, bustling bars and charming farmers markets. Here in this vibrant area of San Antonio, there's plenty to explore. Discovering artistic works, savoring flavorful dishes at eateries, and appreciating live music performances.
Plus, if adrenaline pumping fun is your thing, then step into its classic theme park attractions featuring rides and arcade games that will get your blood rushing. Laidback visitors should take advantage of sipping beer out on one of the district's inviting beer gardens too, it really does have something for everyone here! So come along and experience all that San Antonio has to offer by strolling around these shaded walkways beaming with culture as reflected through each painting hanging off their walls.
Stroll Along the Iconic San Antonio River Walk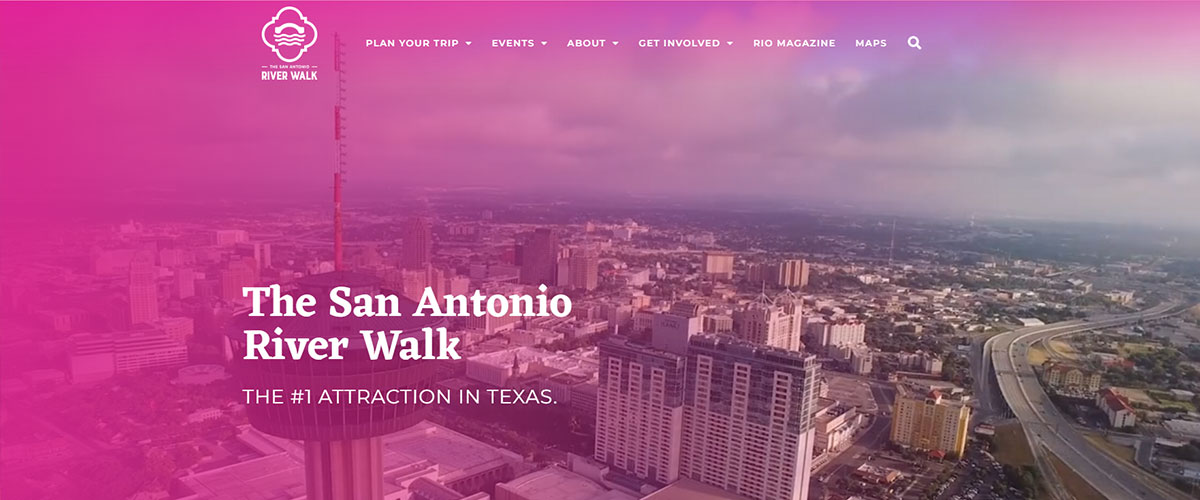 In San Antonio, just a short stroll away from the Pearl District is an iconic and breathtaking path along the river, The River Walk. It's vivid with colorful banners for fiesta celebrations, alongside restaurants and stores to explore on your way. Get onto one of those glass-bottom boats for some sightseeing tour under bridges or enjoy walking through this beautiful pathway!
The UNESCO World Heritage Site which includes several Spanish Missions can be visited here as well. While indulging in local culture, make sure you take time out at Biergarten too!
Immerse Yourself in Art at the San Antonio Museum of Art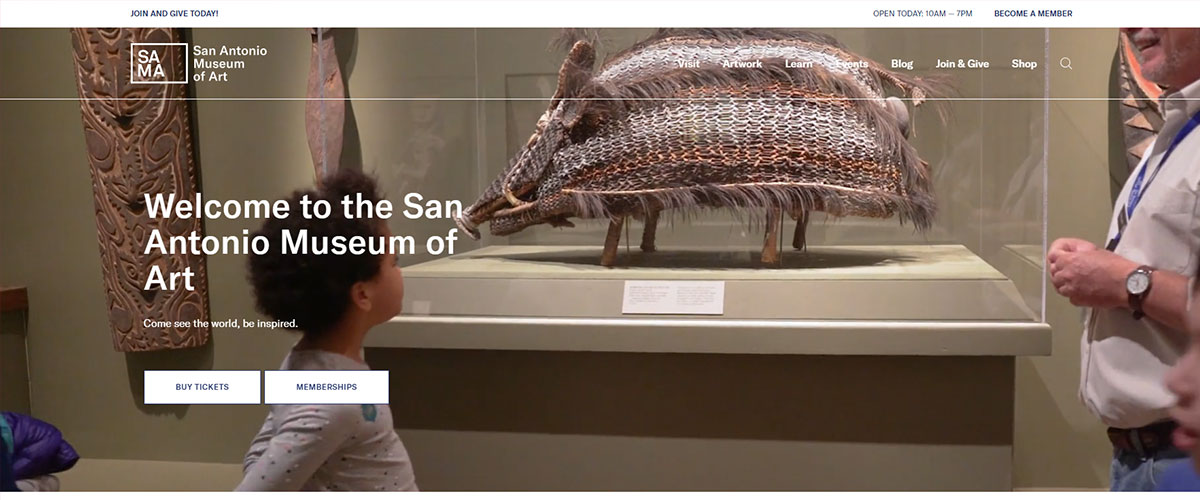 If you're looking for a cultural adventure in San Antonio, then look no further than the downtown-based San Antonio Museum of Art. Situated near the popular River Walk and housed within an old 19th century brewery, this art gallery houses over 30 thousand artifacts, both ancient and contemporary pieces from around 5 millennia worth of history!
The museum prides itself on offering something to everyone. Ranging from Greek & Roman antiquities through Latin American works all the way up to Asian artifacts including Texas artwork featured in its own dedicated section. So come down to savour moments with culture that transcend time or geographical boundaries at this must-visit stopover located right here in beautiful San Antonio TX!
Get Your Adrenaline Pumping at Six Flags Fiesta Texas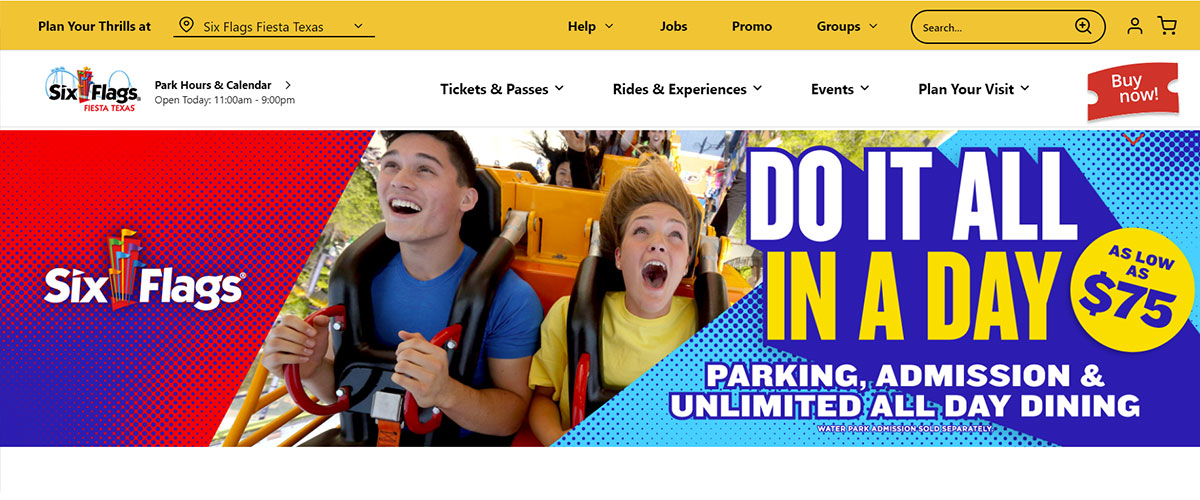 Six Flags Fiesta Texas is the perfect destination for thrill seekers who crave an adrenaline rush. This popular amusement park has a range of rides, from Batman: The Ride roller coaster to Superman: Krypton Coaster that will have your heart pounding with excitement.
Not only can you get your thrills at Six Flags Fiesta Texas, but there are plenty of activities to enjoy as well! With water parks and vibrant mariachi performances bringing culture into the mix. Fireworks in the night sky create an awe-inspiring setting, this place truly offers something for everyone. From family fun days out or just pure joyriding through some loops and drops – it's no wonder why so many people visit Six Flags Fiesta throughout each year!
Savor a Unique Culinary Experience at Guenther House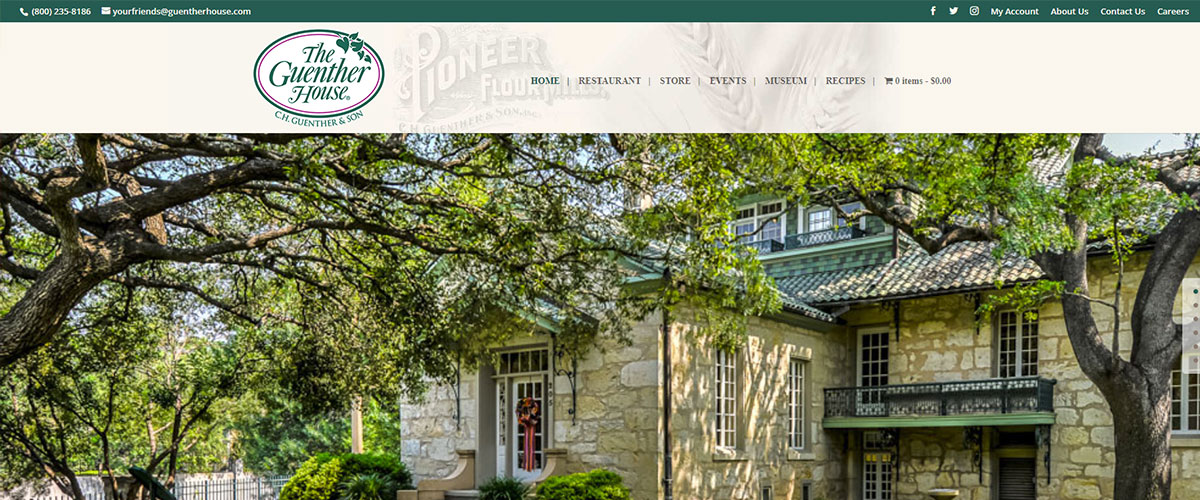 After an exhilarating day at Six Flags Fiesta Texas, why not take some time to relax and spoil your senses with a visit to the Guenther House? Established by Carl Hilmar Guenther – flour milling pioneer – this historical eatery provides visitors with a truly special gastronomic experience in stunning surroundings.
At the Guenther House you can find something for all palates. From classic American breakfasts through signature lunches right up to freshly-baked pastries. The setting is as enchanting as it gets too, with ballroom seating that adds sophistication to every dining encounter.
All told, when heading over there it's important to remember that eating at Guenthner house isn't simply about having food but rather relishing an overall remarkable experience!
Uncover History at Buckhorn Saloon and Texas Ranger Hall of Fame & Museum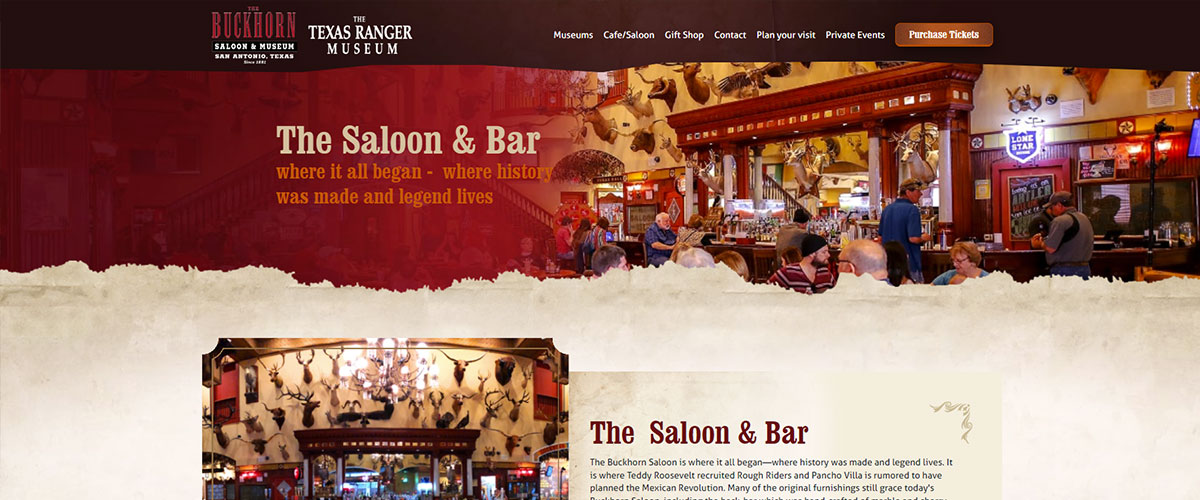 Step back in time at the Buckhorn Saloon and Texas Ranger Museum located in San Antonio to get a taste of the Wild West. An amazing assortment of antlers, horns, and artifacts are present that narrate stories from days gone by.
The Texas Ranger Museum is especially noteworthy as it has an impressive selection displaying many centuries old items while another highlight – 'Ranger Town' provides visitors with sightseeing pleasures that include model replicas like the famous saloon along with blacksmith shop and jail cell giving Insight into times long past.
Be prepared for full-on exploration upon your visit! Immerse yourself within such history as you experience this unique piece of Texan culture while delving deeper into each exhibit or landmark during your stay here!
Connect with Nature at San Antonio Botanical Garden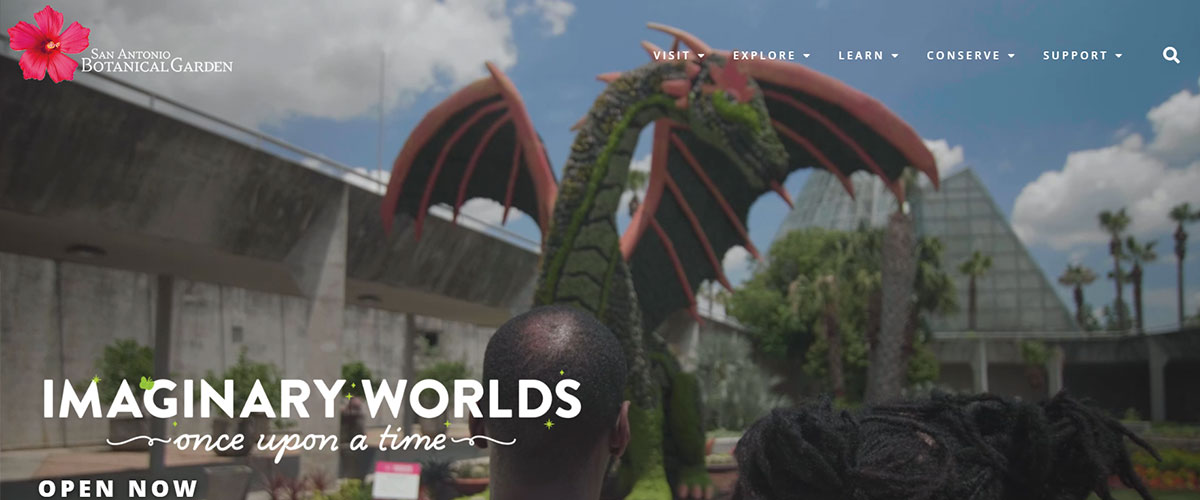 For a break from the city's busyness, take some time to connect with nature in San Antonio at the Botanical Garden. Spanning an area of 33 acres, this lush outdoor destination is full of texture and vibrancy offering visitors a tranquil getaway.
Featuring oak trees, yuccas, cacti and Koi, there are plenty species for you to explore as you wander around – whether it be just taking your time strolling through or relaxing on one of its benches immersing yourself into nature's peaceful atmosphere away from town life.
Meet Exotic Animals at San Antonio Zoo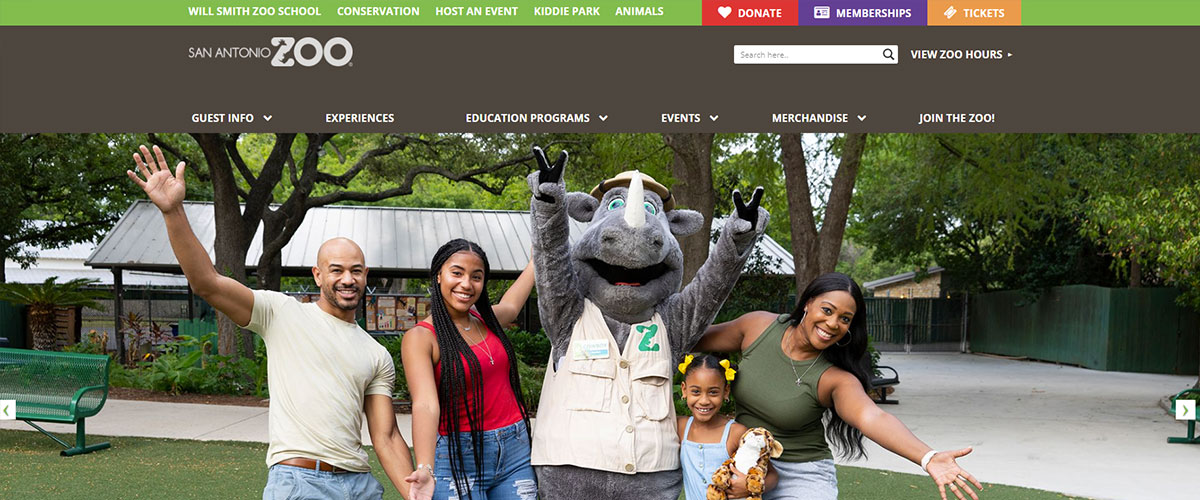 Take a journey from the tranquillity of the botanical garden to San Antonio Zoo, where you can discover up to 750 different species. You and your family will be able to observe Caribbean flamingos, lemurs, bears and giraffes, plus much more! On top of that, there are various activities such as taking a ride on the zoo train or feeding animals like lories in Lory Landing and giraffes in Giraffe Feeding areas for an educational day out full of fun.
Relax and Reflect at Confluence Park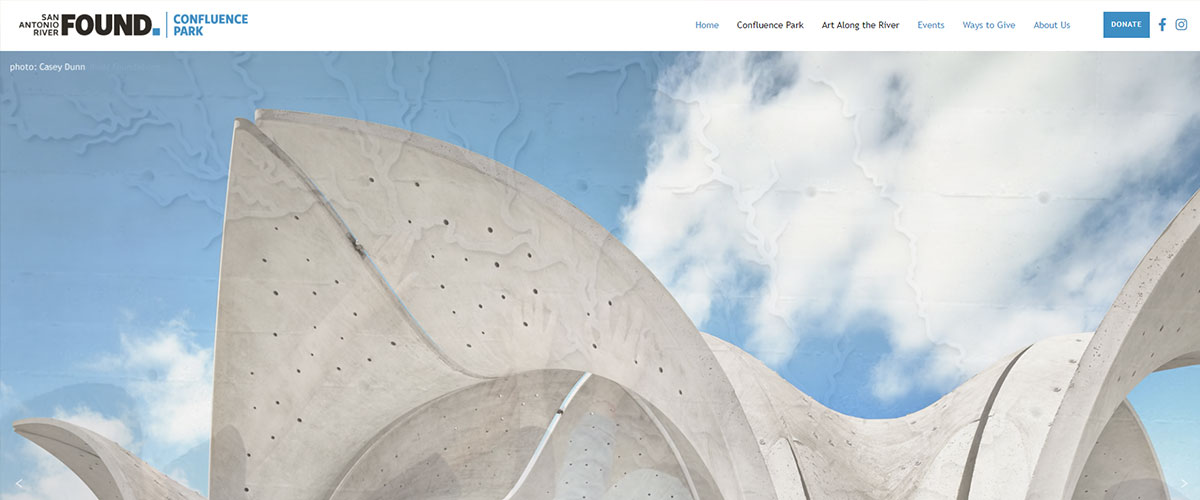 Confluence Park is a public place of peace located in San Antonio, where the San Pedro Creek and the river meet. It offers its visitors serenity amidst all city noise to relax and clear their minds with an array of plants such as live oaks, yucca shrubs, and cacti planted around it.
Whether you'd like some alone time or just appreciate nature's beauty, this park provides tranquility for every need. You will be able to find something calm no matter how busy your day has been here at Confluence Park situated within downtown San Antonio.
Dive into History at Mission San Jose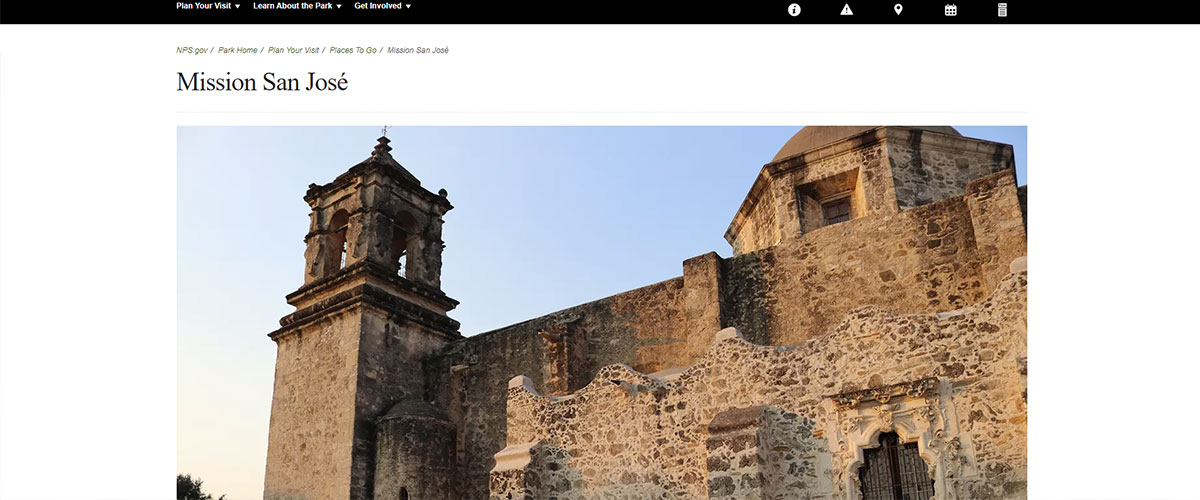 Exploring San Antonio wouldn't be complete without visiting Mission San Jose, an ancient Spanish mission which is part of the UNESCO World Heritage Site. You'll see impressive architectural features and find out fascinating stories from its past when you explore this preserved site. Don't forget to take a trip to another city icon, the renowned San Fernando Cathedral, while in town!
Discovering Mission San Francisco. Jose gives you insight into not only people who used to live there, but also many events that have impacted on surrounding area's history over time – making it both educational and inspiring at once!
Experience Monster Mini Golf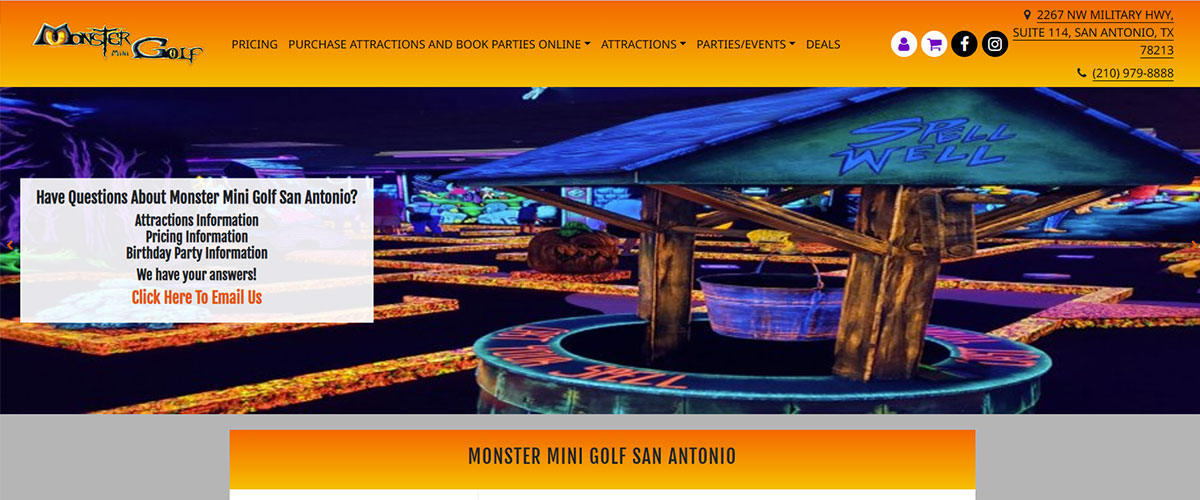 Stop off at Monster Mini Golf, an indoor mini-golf course that offers a unique and exciting experience. This fun filled location has something for everyone from seasoned golfers to newcomers!
To glow in the dark play you can participate in laser tag or test your luck with arcade games. If these activities don't sound appealing, how about trying out one of their mazes? All around there's plenty of activity so whatever it is, it's sure to be monstrously enjoyable!
Take in Panoramic Views from the Tower of the Americas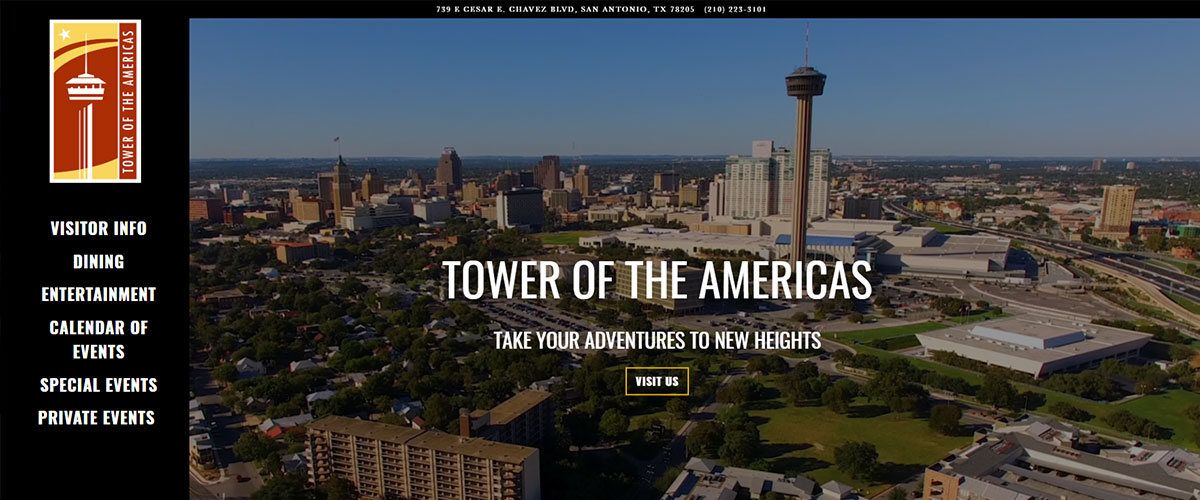 San Antonio is home to the breathtaking Tower of the Americas, towering high at 750 feet and offering incredible sights of not just the city itself but even its outskirts.
To fully immerse yourself in this experience, take a trip up to its observation deck – where you can sit back and appreciate all that surrounds you or head into Chart House Restaurant for some delicious food as it rotates around San Antonio's landscape!
Discover the Charm of King William Historic District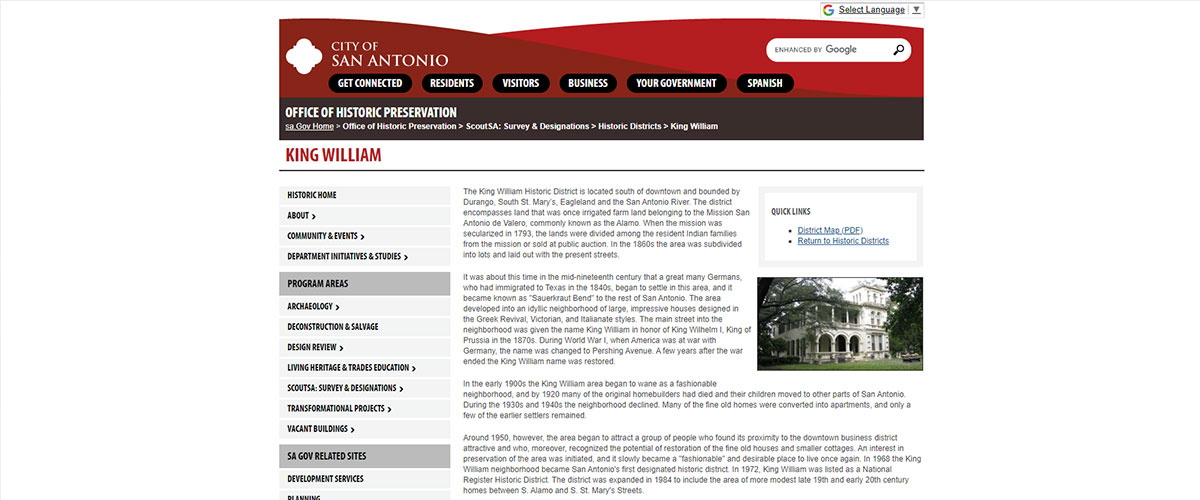 Take a journey through the King William Historic District and discover its many charming attractions. Here, you can find a plethora of historic homes that tell stories from the city's past.
Within this district are also numerous museums, parks, and places to eat while surrounded by antique buildings with marvelous architecture. Whether your interest lies in history or architecture, visiting this neighborhood is sure to fascinate all who come here!
Embrace Inclusivity at Morgan's Wonderland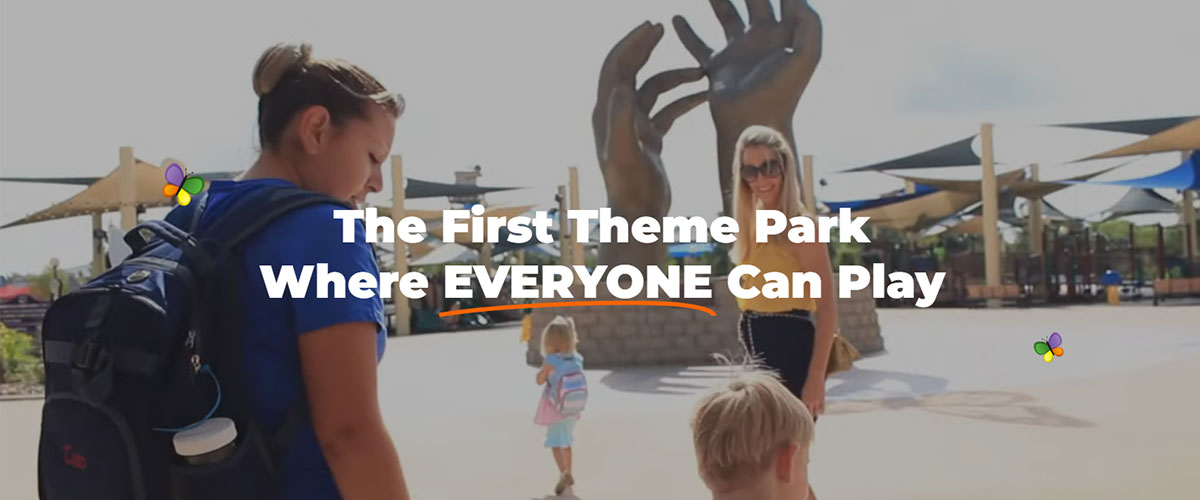 At Morgan's Wonderland, we celebrate inclusivity and accessibility. This theme park has a unique purpose – it is specially designed for people with special needs and their families to be able to have fun together safely!
From wheelchair rides, playscapes tailored just for them, as well as sensory-friendly areas where everyone can enjoy the day out, this park truly stands out when it comes to providing an enjoyable experience that caters specifically for those who need extra assistance.
We strive towards creating an atmosphere of acceptance here at Morgan's Wonderland so everybody can relax and feel included regardless of physical or mental abilities. Setting an example for other places striving toward similar goals.
Encounter Wildlife at Natural Bridge Wildlife Ranch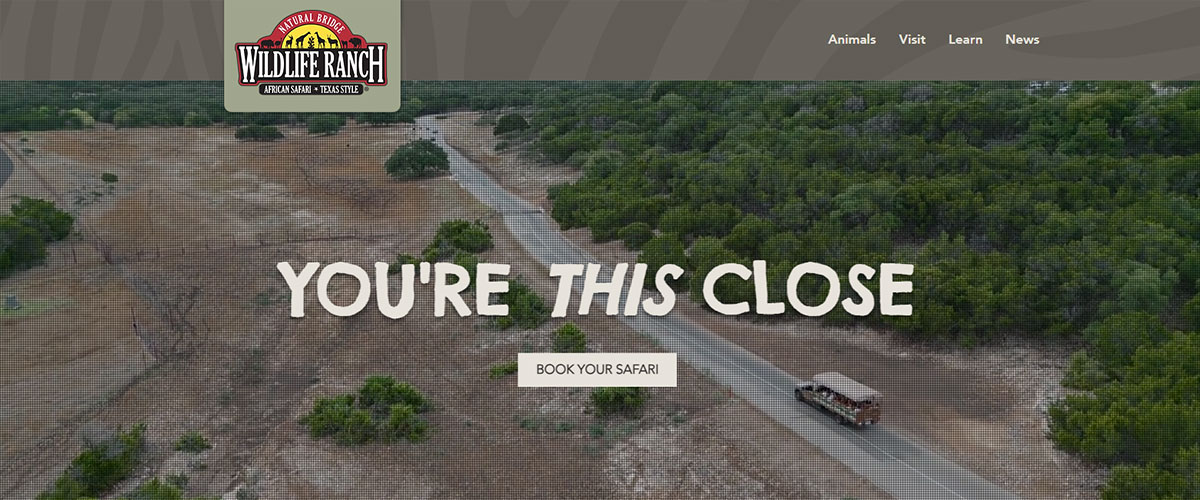 Visitors to San Antonio can explore the wildlife from around the world at Natural Bridge Wildlife Ranch. This expansive 450-acre safari offers a thrilling chance to see over 500 animals of 40 different species, including zebras, wildebeest, emus and ostriches. It's an opportunity you won't want to miss on your trip!
On this unique Texas ranch, guests have up close encounters with native as well as exotic creatures for a memorable experience that will stay with them long after their visit ends. So if you're looking for something special during your stay in San Antonio then head out on an exciting adventure at Natural Bridge Wildlife Ranch!
Dive into Adventure at SeaWorld San Antonio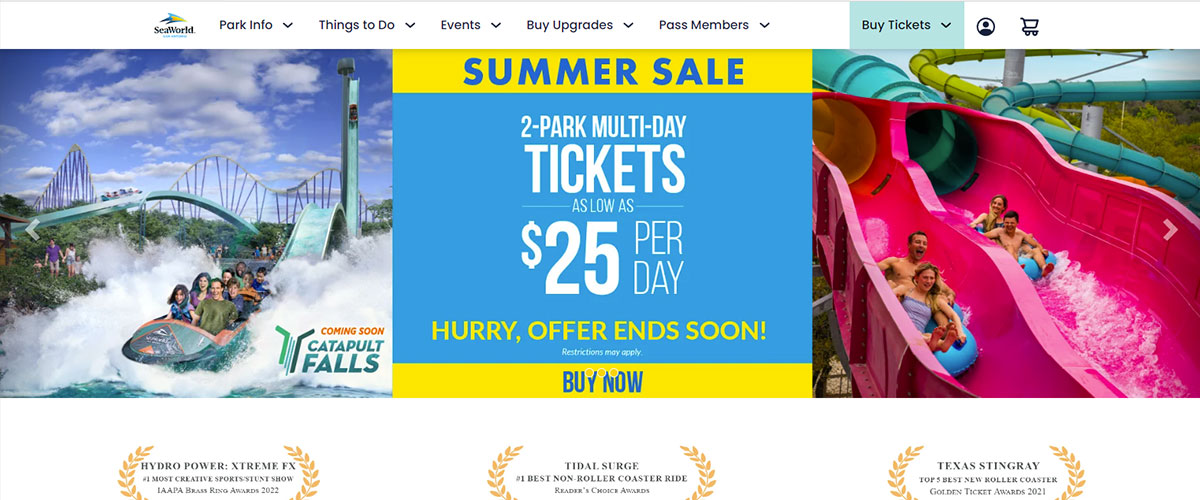 San Antonio is home to a massive 250-acre marine park and oceanarium, SeaWorld San Antonio. Immerse yourself in the wonders of sea life here with attractions designed for all ages.
Thrill seekers can hop onto roller coasters while animal lovers may opt for up close encounters with penguins, dolphins, seals, otters, sea lions and other aquatic creatures like eels or tropical fish – there's something for everyone!
There are also educational exhibits showcasing our intricate relationship between us humans and these lovely animals living beneath the surface of our beautiful seas. So come explore everything that awaits you at SeaWorld San Antonio – it'll be an adventure full of fun memories!
Uncover the Story of The Alamo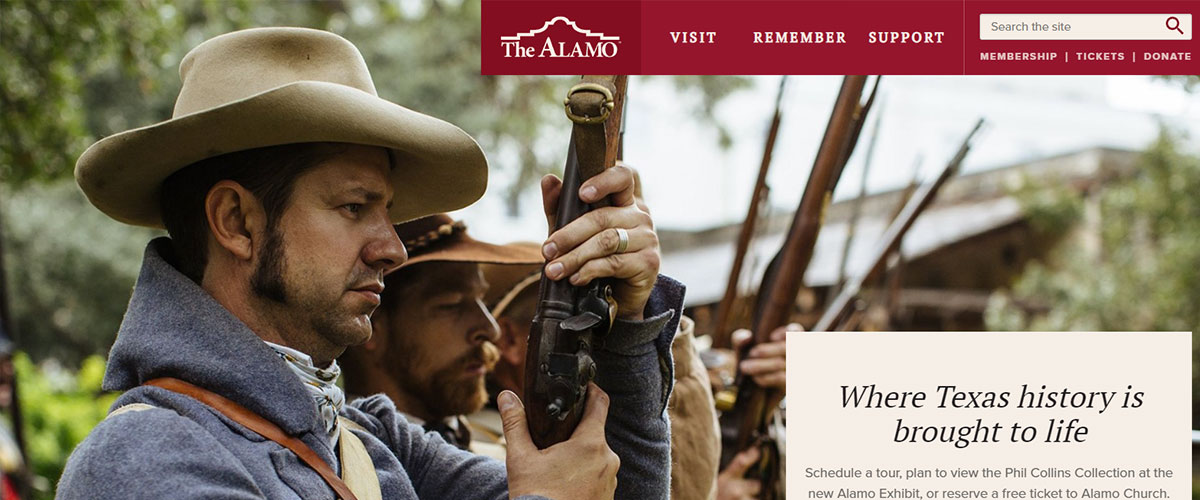 The Texas Revolution will forever be remembered for the fight at The Alamo, a former Spanish mission that is now an iconic landmark in this city. It was here that brave defenders challenged Mexican forces and made immense sacrifices to secure freedom from tyranny for our great state.
Visitors can still feel inspired by their courage as they tour these hallowed walls. It's almost impossible not to be moved by tales of heroism which transcend time and pay homage to those who gave so much up without hesitation or complaint – something we should all take away from visiting this remarkable place.
Enjoy Outdoor Fun at Brackenridge Park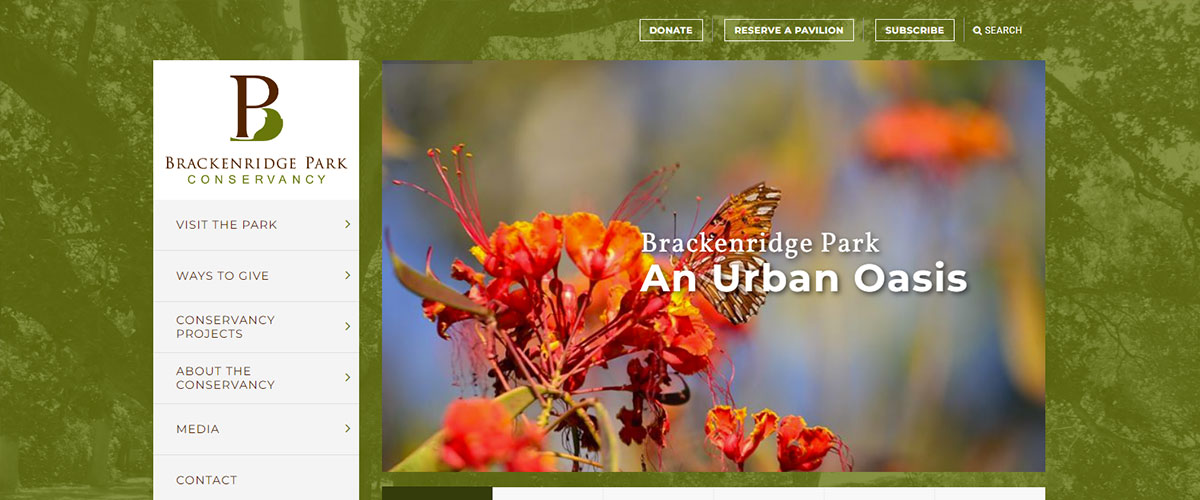 In San Antonio, Brackenridge Park offers a scenic and historical spot for outdoor recreation. Go on a leisurely walk along the trails or allow children to have fun in the playgrounds, all while taking in some fresh air!
The park also includes nearby attractions like Witte Museum and the iconic San Antonio Zoo, which gives you many chances of experiencing joy during your visit.
Explore the Depths of Natural Bridge Caverns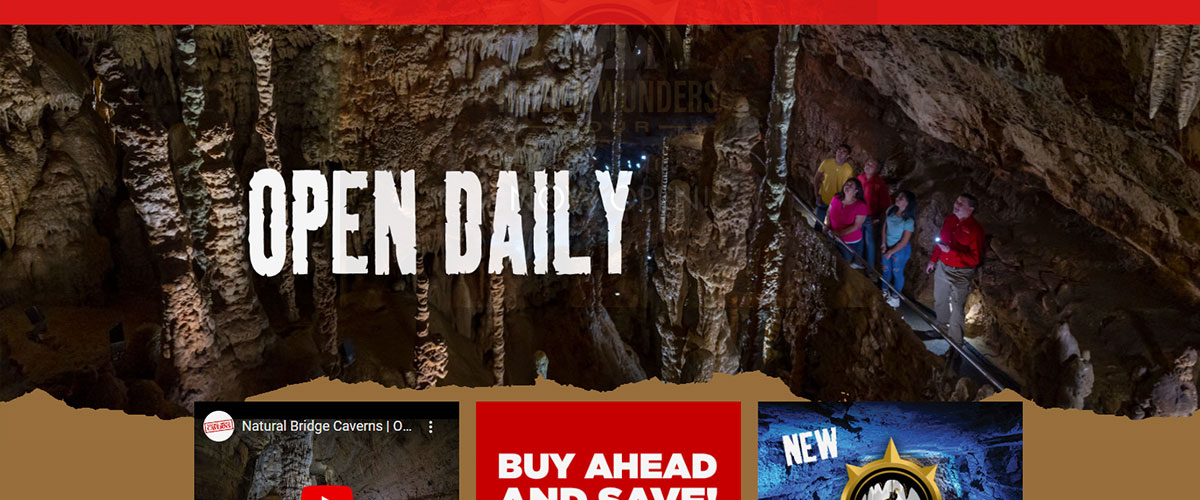 Visitors can journey from the sweeping outdoor scenery of Brackenridge Park into the depths of Natural Bridge Caverns, one of Texas' largest known commercial cavern systems.
This remarkable subterranean environment has been shaped by millions of years worth of erosion and tectonic movements, offering a truly awe-inspiring experience to any explorer, beginner or veteran alike.
Guided tours provide an opportunity to appreciate this incredible place first hand, but for those looking for even more thrills, they won't be disappointed with Discovery Village Mining Co., Clip & Climb Course and Combo Twisted Trails on offer too!
Sample Craft Brews at Ranger Creek Brewing & Distilling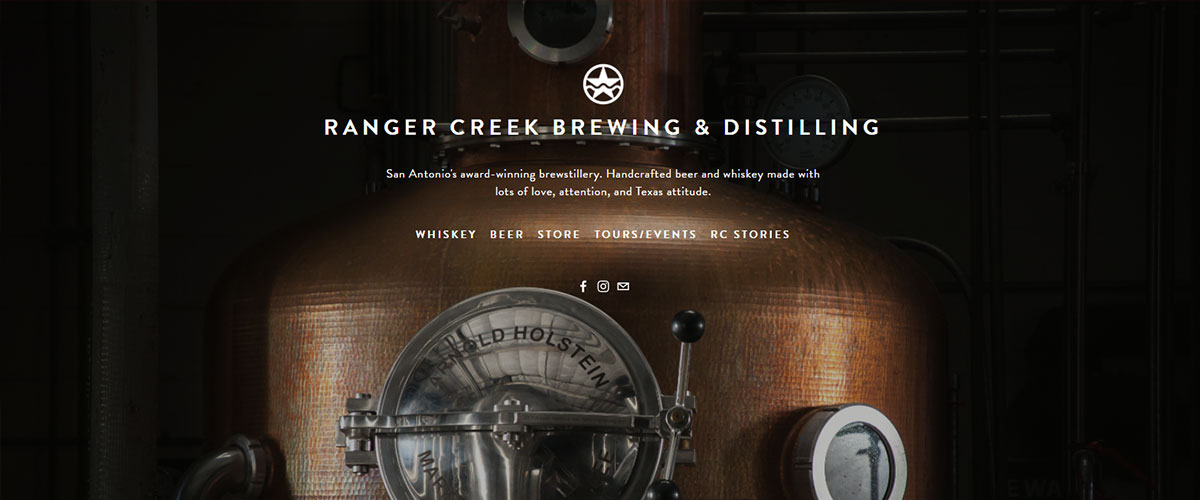 Visiting Ranger Creek Brewing & Distilling is a must for beer and whiskey lovers. This commercial microbrewery and distillery offer an amazing selection of handcrafted drinks in its relaxed setting, where guests can relax after their long day exploring the underground world.
To Enhance your visit, join one of their weekend tours to get insights on how these craft beverages are made first-hand! Whether you're keen to learn more about the brewing process or want just indulge yourself with great taste – it's all here waiting at Ranger Creek!
Admire Art Masterpieces at McNay Art Museum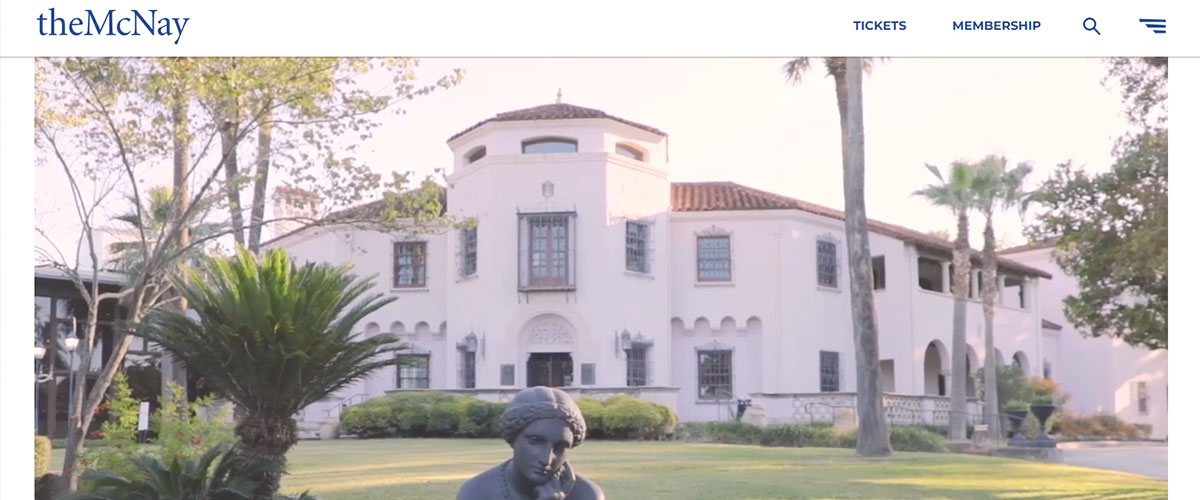 The McNay Art Museum, Texas' inaugural modern art museum, is a haven for all types of fine art. It hosts an extensive collection that boasts over 22,000 pieces such as paintings and sculptures. No matter your preference in classical or contemporary works, there are plenty of treasures to explore!
With the range of styles available, it's sure to spark creativity amongst those who visit. Not only will you be visually captivated but emotionally stimulated by this unique experience at the world-renowned first ever Modern Art Museum: The McNay.
Experience Texas Hill Country Wineries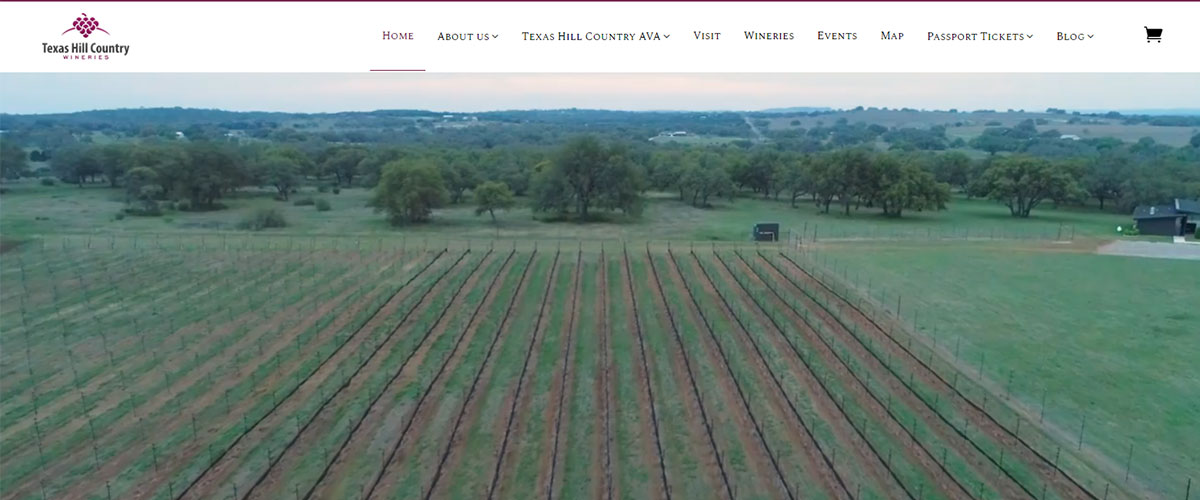 Traveling from the renowned McNay Art Museum, one will arrive to scenic Texas Hill Country. With its rolling hills and picturesque vineyards, this region is a haven for all oenophiles alike. Take a peaceful stroll through the wineries and savor local flavors of wine that make it so remarkable – whether you're an expert or just beginning your journey with wines – there are plenty reasons why anyone should pay a visit to these unique spots in Texas Hill Country! You won't soon forget such magnificent experiences during your time here. Lasting memories await!
Embark on a Ghost Tour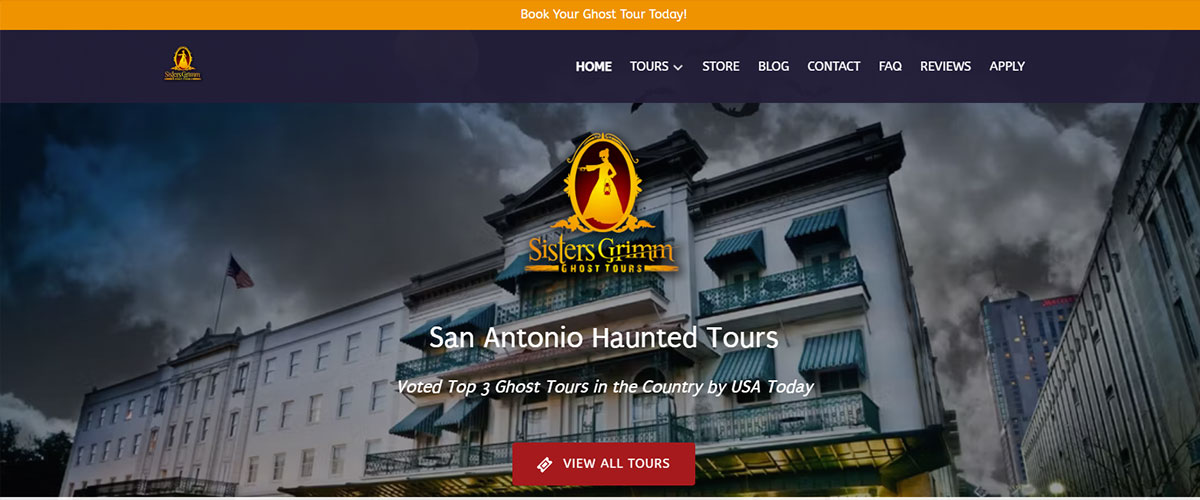 As the light of day fades in San Antonio and darkness descends upon its vineyards, why not take a journey to uncover the eerie mysteries that have made this city famous for paranormal activity? A ghost tour offers visitors an unparalleled glimpse into some of its most haunted stories.
From purported sightings at The Menger Hotel to chilling legends about past events experienced by generations gone before, no other experience provides such spine-tingling thrills as taking part in one of these spooky explorations through downtown San Antonio! Check out Sisters Grimm Ghost Tours for available tours.
Find Serenity at Japanese Tea Garden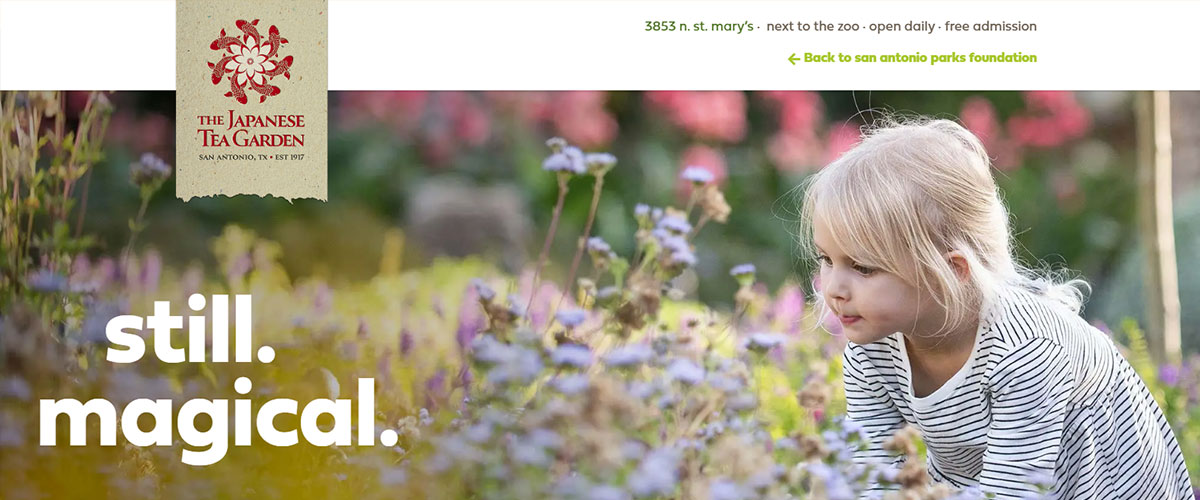 The Japanese Tea Garden provides a tranquil sanctuary to those searching for an escape from the chaos of city life. Stone pavilions, cascading waterfalls, and shaded pathways surround peaceful ponds with colorful koi fish that welcome visitors in search of contemplation or relaxation.
Step inside this idyllic landscape to slow down and find peace amongst natural beauty – take time out from your day-to-day obligations to read a book beneath blossoming cherry trees or simply sit back and soak up its serenity while letting all stress drift away.
Attend Fiesta San Antonio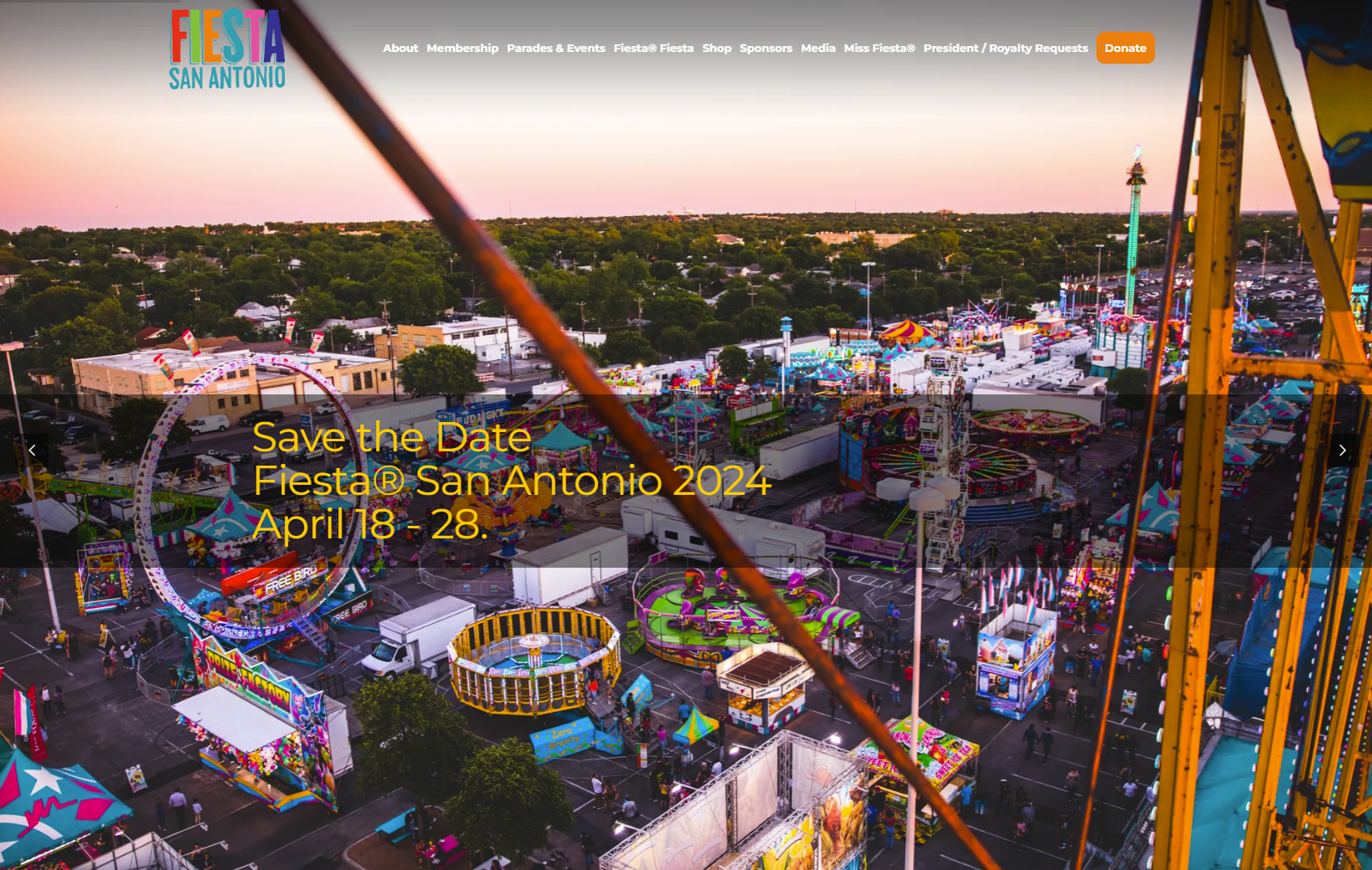 San Antonio's culture is commemorated each year through a magnificent Fiesta San Antonio celebration. With grand parades, activities and celebrations that come together to symbolize the city's proud history, this bright spectacle of color has become an iconic event in the area.
The highlight of Festival week would be The Battle Of Flowers Parade with its blooming tributes for all those who fought at Alamo and San Jacinto set against background music which makes it even more enthralling while charming fans look on as their Royalty candidates don regal rhinestone dresses, just one small example among many experiences that paint an incredible picture unique to San Antonio!
Summary: Fun Things To do in San Antonio
San Antonio provides a plethora of opportunities for travelers, no matter what their preferences may be. For thrill-seekers and history buffs alike there is something to discover. From iconic landmarks and wildlife encounters to culinary specialties, art galleries and vibrant celebrations, all wrapped up in the captivating charm of Texas!
Frequently Asked Questions
How to explore San Antonio?
Experience San Antonio by taking a River Walk Cruise, Hop-On Hop-Off Tour or Tower of Americas, explore Hopscotch Immersive Art Experience, visit the Zoo with a General Admission Ticket, or take a Best of San Antonio Small Group Tour.
Don't forget to tour the San Antonio Missions UNESCO World Heritage Sites!
What is the best time to visit San Antonio?
San Antonio is a great place to visit during the mild spring and autumn seasons, renowned for its extraordinary culture, gastronomy and hospitable citizens. The Alamo and River Walk are two of the many must-see attractions that this Texas city has to offer. Together they provide an unforgettable experience.
Can I visit all these places in one day?
It would be best not to try and cram all the wonderful places San Antonio has in offer into one day – instead, why not take your time over a few days so that you can truly appreciate this exciting city.
Are these attractions family-friendly?
These tourist attractions provide great fun for all family members with enjoyable activities and experiences that are age-appropriate.
Do I need to book tickets in advance for these attractions?
It's always a good idea to reserve tickets ahead of time in order to guarantee entry, and for the most up-to-date information it is recommended that you check each attraction's official website.