In San Antonio, couples can make romantic memories that last a lifetime. Whether they're from the area or just visiting, there are an abundance of unique activities that provide experiences for two.
A stroll through the iconic River Walk will capture many picturesque moments as well as exploring all the art and culture on display in 2023.
Making it an ideal destination for romance! So if you're looking for something special to do with your loved one this year, then explore these Romantic Things To Do In San Antonio For Couples!
Short Summary
Explore the San Antonio River Walk and dine at a riverside restaurant
Take a river cruise, visit the Historic Pearl District, or attend a cooking class for romantic experiences
Enjoy live music events in the Pearl District, unwind at the Botanical Garden, explore art & culture museums and take an aerial tour of Hill Country
Explore the San Antonio River Walk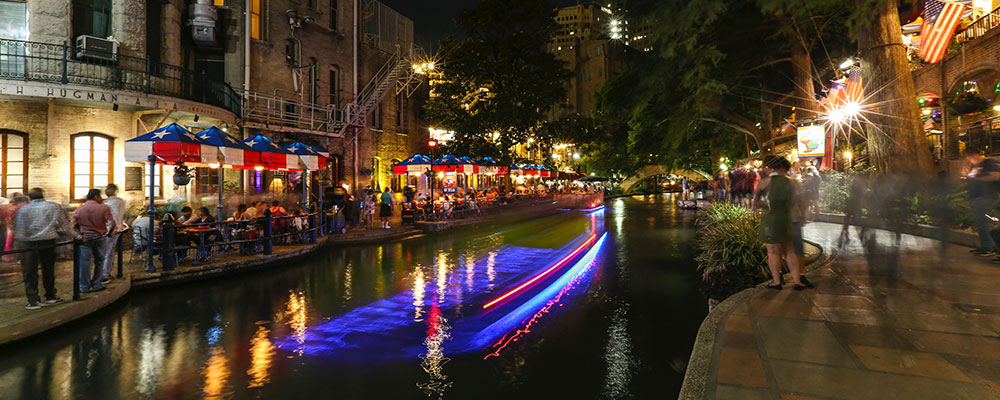 The San Antonio River Walk is an ideal spot for couples seeking a romantic atmosphere. Filled with vibrant greenery, winding pathways and glimmering lights, the picturesque banks of this river provide a perfect setting to share intimate moments together. To its beautiful landscape, there's plenty going on in this area – from shops and eateries offering lots of date night options, as well as entertaining street performers giving life into the streetscape.
Exploring along The San Antonio River can be quite captivating due to all it has available. Art displays will surely capture your attention too! Consider visiting nearby Main Plaza or Yanaguana Garden when planning out what activities you'd like while spending time at that location: both are great choices if you're looking for more than just romance but culture & adventure too!
Dine at a riverside restaurant
The River Walk in San Antonio provides the perfect backdrop for a romantic date night, with numerous riverside restaurants to choose from. You can have a cozy tavern dinner at Hotel Emma's Sternewirth or enjoy an elegant dining experience at Supper, whatever your taste and budget calls for!
Indulge yourself while admiring magnificent views of the San Antonio river. It'll be an evening neither you nor your partner will forget any time soon.
Take a river cruise
If you're looking for something different and romantic to do on the River Walk in San Antonio, why not book a river cruise? As your boat gracefully drifts along the San Antonio River, you can appreciate all of its remarkable views from this unique angle. A quiet journey like this is great for couples who want to enjoy an intimate experience together as they take in everything around them.
Not only that, but some cruises connect with other sights too – meaning your adventure doesn't have to end when disembarking!
Visit the Historic Pearl District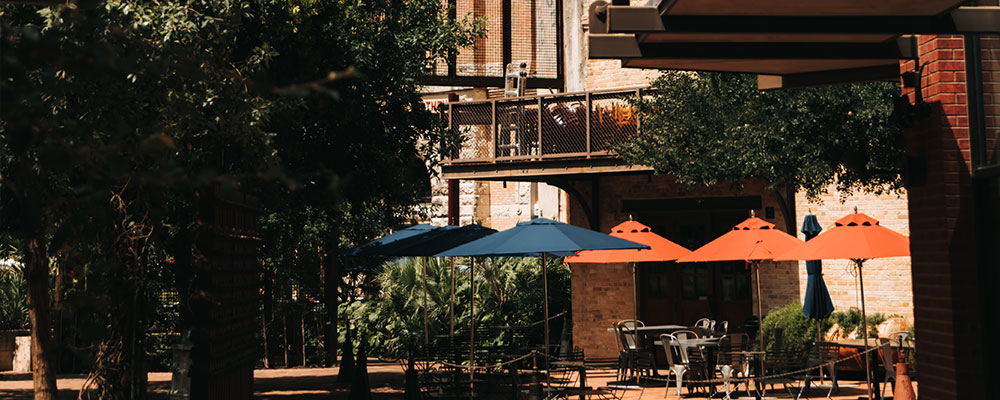 Experience the Pearl District's remarkable combination of culture, history and entertainment. Take a walk along these quaint streets to discover one-of-a-kind stores, scrumptious eateries and lively events – making it perfect for an unforgettable romantic date day!
Peruse the countless treasures found at the bustling weekly event known as The Pearl Farmers Market where you can pick up local goods like handmade crafts or fresh produce. Something unique to remember your special time together.
Attend a cooking class

If you're looking for a unique and exciting date night activity, why not sign up for one of the cooking classes offered in San Antonio's Pearl District? The Culinary Institute or Central Market are great places to explore different culinary techniques while also bonding with your partner. Everything from proper knife work to experimenting with exotic ingredients is on offer – it'll be an experience you won't soon forget!
Be sure to double check class availability before registering so there will be no surprises later.
Enjoy live music events
For a perfect date night in the Pearl District, catch some live music events. From local musicians to famous acts, Stable Hall ( Temporarily closed ) provides an exciting environment for you both to enjoy together. So sit back with your favorite beverage and let the tunes transport you as you create lifelong memories during this special evening out.
Unwind at the San Antonio Botanical Garden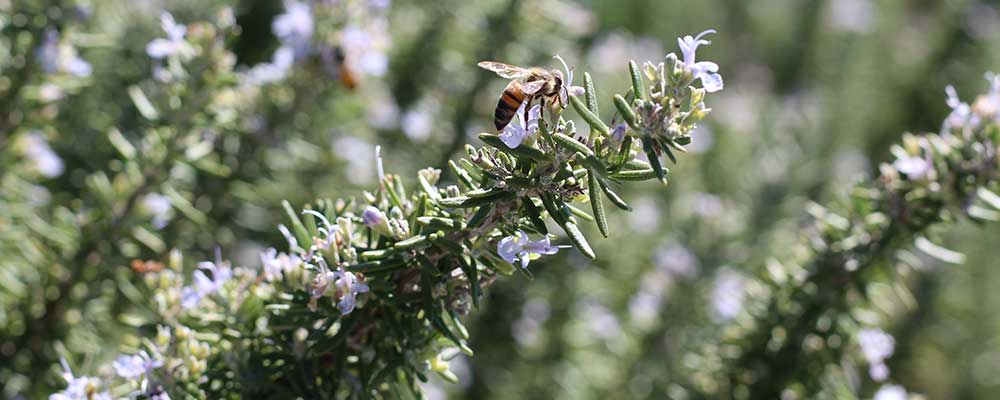 Unwind and escape the hustle and bustle of San Antonio by visiting the tranquil oasis that is the San Antonio Botanical Gardens.
Here, couples can reconnect while exploring various themed gardens or exotic rainforest plant conservatory amongst a diverse collection of flowers.
Make your way to one other nearby attraction like the Japanese Tea Gardens! For extra romantic flair consider packing a picnic lunch so you both may enjoy this picturesque backdrop together under beautiful blooms during springtime season.
Experience Art and Culture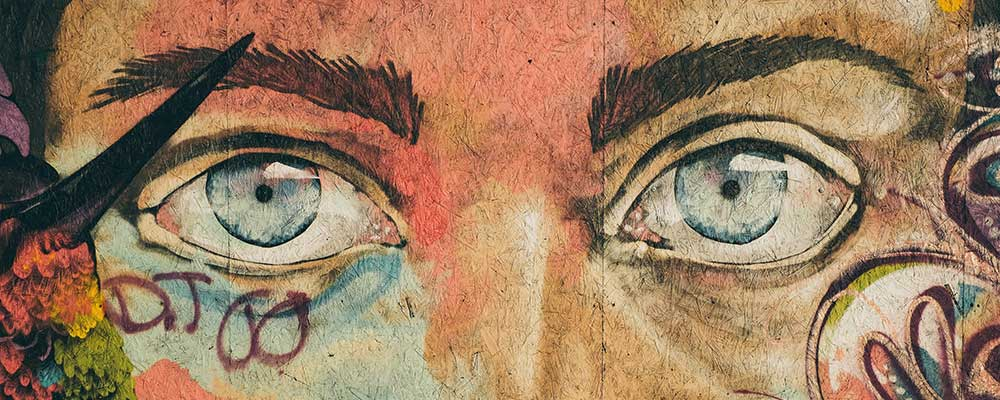 Couples planning a unique date will find plenty of options in downtown San Antonio. The city is known for its vibrant art and culture scene, making it the perfect destination to explore together.
Discover contemporary masterpieces or delve into classic works at either the McNay Art Museum with its Latina/Chicano prints or visit San Antonio Museum of Art showcasing an array of ancient Greek, Roman and Egyptian pieces – whatever your interests, you'll be captivated by what this beautiful city has to offer!
Discover contemporary art at the McNay Art Museum
When in San Antonio, make sure to visit the renowned McNay Art Museum. This is a fantastic spot for couples looking to explore something unique and stimulating together.
An exciting collection of works post 1970 by American artists are on display at this modern art museum, including sculptures, paintings and photography that redefine artistic boundaries as they push conceptual limits.
By visiting here, you will be inspired with pieces that go beyond convention, an unforgettable cultural experience awaits!
Dive into history at the San Antonio Museum of Art
The San Antonio Museum of Art is a remarkable destination for visitors looking to explore the tremendous legacy of art around the world. With its expansive collections spanning Native American and Spanish colonial works to Latin masterpieces, it has something for everyone, especially those interested in history or seeking an exciting cultural experience.
San Antonio boasts one of the largest historical art galleries south of the United States with ancient Egyptian, Greek and Roman artifacts on display. This makes it an ideal choice when couples want to spend quality time immersed in classic artwork that spans back centuries.
Take a Scenic Helicopter Tour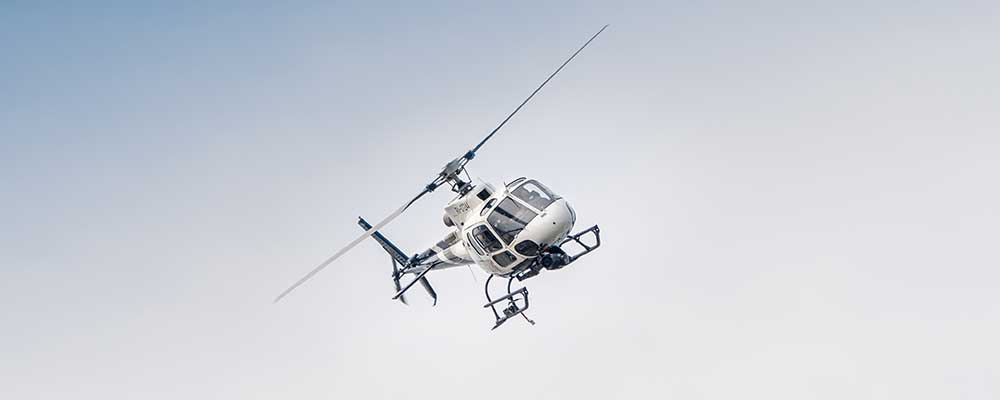 Take your romantic date to a whole new level with Alamo Helicopters' breathtaking tour of San Antonio and its surrounding Hill Country. See the city from up high, soaring through in awe-inspiring views that will leave both you and your partner spellbound – an experience full of memories sure to last forever!
Follow along the route down the stunning San Antonio River into downtown. Take in incredible sights unique only seen by flying above this vibrant metropolis. Make it special for two on a chopper ride like no other, creating moments just as wonderful when experienced together!
Enjoy a Relaxing Spa Day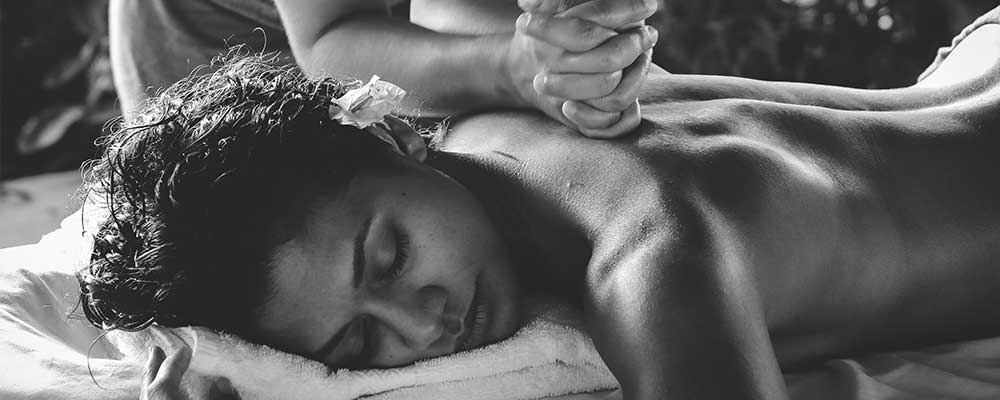 Enjoy a calming and refreshing day out in San Antonio by indulging yourself with the best that spas have to offer.
Find yourself enjoying some quality time together at one of these spots, which provide treatments like couples massage, facial or other pampering services so you both can feel revitalized after your session. DASA Spa on Riverwalk, Mokara Spa as well as Loma de Vida spa & wellness are great options if you're searching for rejuvenating experiences.
If what interests you is an exceptional experience, then make sure to visit Woodhouse Day Spa where they bring forth Texas ingredients along beautiful views right into their massages!
Experience Live Performances
Image Credit: Live Nation
Take in the magic of live performances while spending an unforgettable date night together at venues like the Majestic Theatre or Tobin Center for Performing Arts.
From concerts and plays to musicals and comedy, San Antonio provides a wide selection of entertainment options that you can both enjoy. Such memorable activities not only help show your appreciation for local artists, but also contribute greatly to their livelihoods.
In order to make sure you have just as much fun, why don't check out places such as Aztec Theater and Jazz TX? There is no better way to get entertained than with what this amazing city has to offer.
Be it any genre – classical music from San Antonio Symphony included – there are infinite possibilities when enjoying life right here!
Get Active with Outdoor Adventures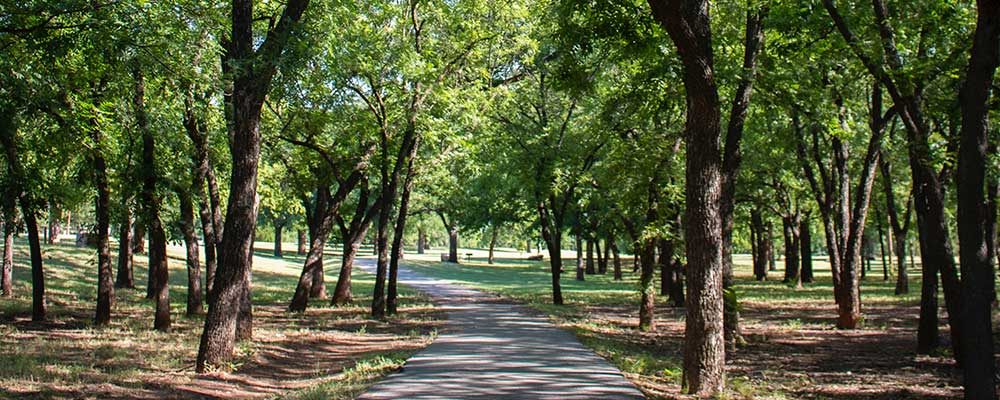 Discover the great outdoors and have an adventure together in San Antonio. Whether you're walking, biking or enjoying a range of watersports, there are lots of activities to try out as a couple for fun date ideas that will create lasting memories, from Mission Reach Linear Park or exploring San Pedro Springs Park.
If your idea of the perfect date is one packed full of excitement and thrills then why not take it up a notch? Check out iFLY indoor skydiving. Zip-line at Helotes Ziplines. Ride jet skis at Canyon Lake… whatever route you choose, make sure its filled with action! There really is no shortage when it comes to creating unforgettable moments while embracing nature in beautiful San Antonio.
Savor San Antonio's Culinary Scene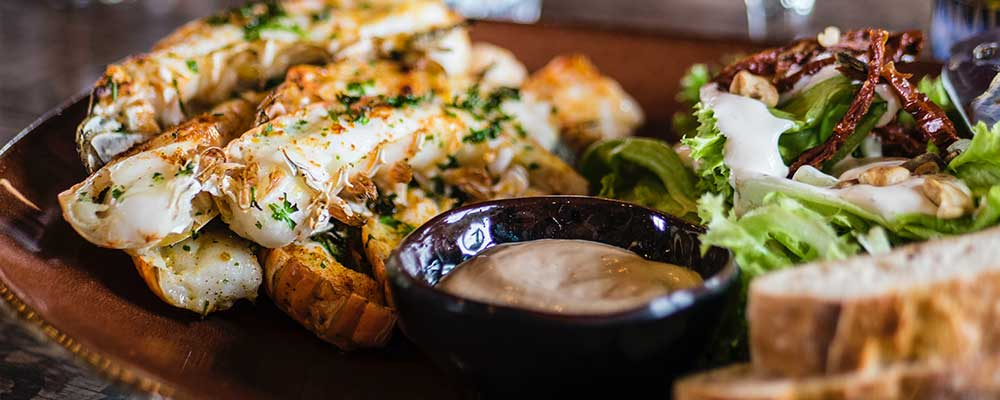 San Antonio is home to a mouth-watering array of culinary delights. From trendy hotspots to foodie festivals, the city has something for every taste bud. Why not explore these delicious offerings with friends and create an unforgettable experience?
To really dive into San Antonio's culture, you can attend events like the Cocktail Conference or Beer Festival.
If that doesn't appeal, then take part in tours such as Ranger Creek Brewstillery, sampling both beer and whiskey while learning all about their production process! Whatever your palate desires, there's no doubt San Antonio will tantalize your senses.
Explore Texas Hill Country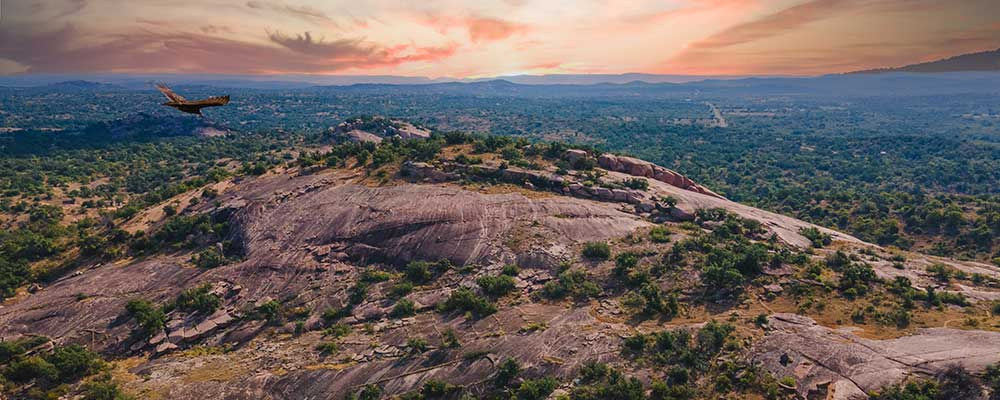 For a romantic day trip that you won't soon forget, head out of the city and into Texas Hill Country. Characterized by rolling hills and quaint small towns, this picturesque area is just right for an amazing getaway with your partner.
Be sure to visit some captivating wineries or take in Lyndon B. Johnson State Park & Historic Site's majestic views. Both are close enough to Fort Sam Houston for easy access from within the city!
To really make it special on your venture through Hill Country's stunning landscapes, why not go on a wine tour? Treat yourself while sipping down locally-crafted vintages against this enchanting backdrop, memorable moments that will last forevermore!
Finally, no jaunt of exploration here would be complete without witnessing first hand its truly remarkable beauty making each passing moment unforgettable as you enjoy all there is to offer at every turn during those blissful few days away in hill country.
Visit the San Antonio Missions National Historical Park
For those looking to explore the heritage of San Antonio, visiting the Missions National Historical Park is an unforgettable experience.
This historical park houses Mission San Jose and Concepcion where visitors can discover more about this remarkable city through its architecture. With a visit to these missions one can gain insight into how they contributed to making it what it is today!
This destination not only serves as a wonderful way for history buffs or locals wanting to learn something new, but also makes for a special date idea while taking in everything that was once part of ancient times in San Antonio.
Experience Thrills at Six Flags Fiesta Texas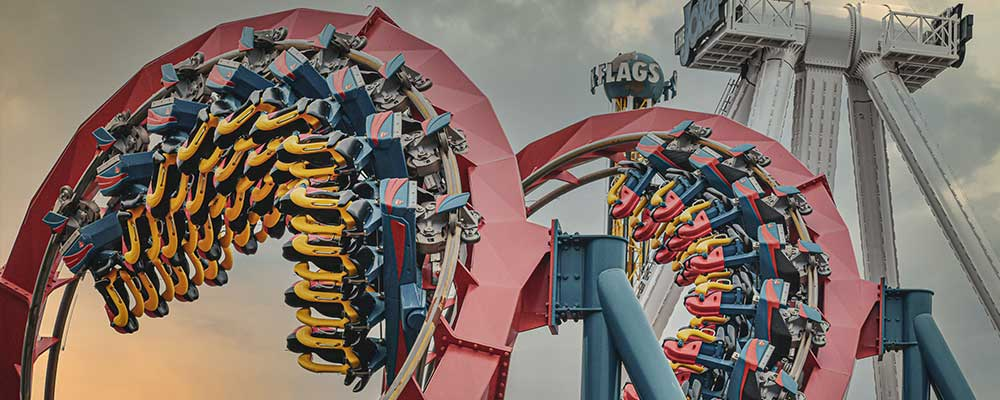 Six Flags Fiesta. Texas is the ideal place for couples wanting a date with plenty of adventure and adrenaline. This amusement park provides an array of exciting rides, games and other activities that will get your blood pumping!
From roller coasters to carnival amusements, no two experiences are ever alike at Six Flags Fiesta Texas. As you laugh, grip tightly on those twists and turns or dare each other while playing challenging games. Couple's memories are sure to be made in this thrilling atmosphere.
A night spent here promises a high-octane experience full of unforgettable moments unlike any other setting!
Summary
San Antonio offers a vast variety of romantic activities for couples to explore and enjoy. If you're looking for an enchanting stroll, the River Walk is ideal.
If it's thrills that entice you both, then Six Flags Fiesta Texas awaits! So don't hesitate, start planning your next unforgettable moment in San Antonio right away and create some wonderful memories with your partner.
Here at Things To Do in San Antonio TX, we want to provide the best experience for our users. If you'd like to see anything added to this list please reach out to us for consideration.
Frequently Asked Questions
What is unique to San Antonio?
San Antonio offers a truly one of a kind experience with activities like exploring the Spanish Colonial Missions, sailing downriver on boat tours, and going to see the Alamo. You can also enjoy some delicious Tex-Mex cuisine that you won't find anywhere else!
Whether it's for an intimate escape or vacationing as a family, San Antonio has something for everyone. From its unique sites such as the Riverwalk up until The Alamo, there are plenty of spots to visit and things to do when touring this vibrant city. Oh! Don't forget about those scrumptious eats too!
What are some romantic activities to do along the San Antonio River Walk?
Take a romantic evening tour of San Antonio along the River Walk for an unforgettable experience. Explore restaurants, stores, and other attractions while strolling by this scenic riverside area.
Marvel at the vibrant lights that make up the city skyline reflected off of still waters as you slowly pass through on your own private river cruise or take in the majestic view with a leisurely walk under alluring night skies. The amazing sights and sounds found along these banks will always linger in memory to be cherished forevermore!
Where can we attend a cooking class in the Pearl District?
If you're searching for a cooking lesson in the Pearl District, then look no further than San Antonio's Culinary Institute or Central Market, both offering an array of excellent classes to choose from.